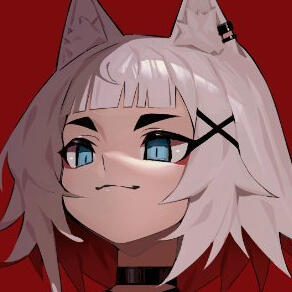 Renyan Vtuber
Request: Emote Illustrations

Working with UYU was amazing.She works fast and completed the work way before the deadline. The vast majority of the emotes she did was perfect from the first sketch, but the changes I asked for was implemented quickly.UYU is easy to communicate with and a joy to work with. Can't recommend her enough.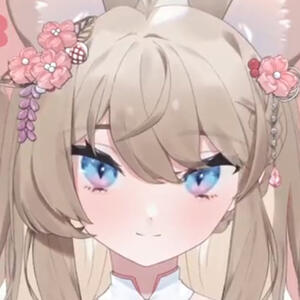 Hana Vtuber
Request: Emote Illustrations

Working with Uyu was a pleasure!She provided the sketches and the delivery was very smooth.I would love to commission with Uyu again for more in the future if I have the chance!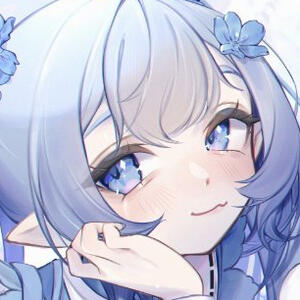 Skye Vtuber
Request: Emote Illustrations

Working with UYU is always a lovely experience.I have gotten several emotes from them (both YCH and custom) and I have been extremely happy with the outcome each time. I love the emotes I have gotten from them and I really am looking forward to working with them again in the future.They always respond in a timely manner and they are so kind.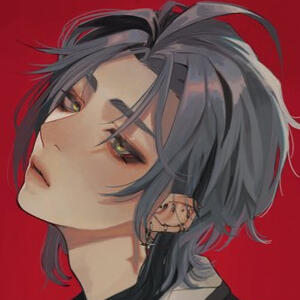 Hex Haywire Nijisanji EN
Request: Emote Illustrations

UYU is an incredibly talented artist, not only are her illustrations very high quality but she communicates proficiently as well, keeping me updated on what she's doing.I've been very satisfied with the quality of her art so much that I keep returning. (thank u for dealing w my constant requests lmao)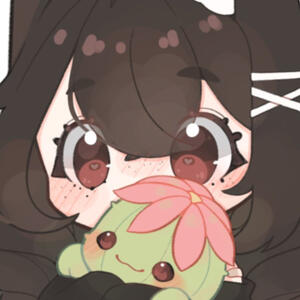 Lauwi Vtuber
Request: Illustration Package

Art: 10/10
Style: 10/10
Speed: 10/10
Communication: 10/10
Cuteness: 10/10UYU IS 10/10 !! THE BEST !!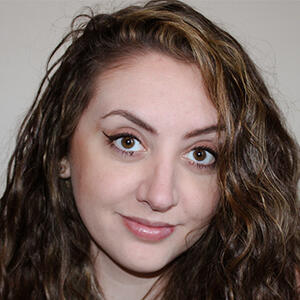 Emidivergent Content Creator
Request: Emote Illustrations
Working with UYU has consistently been a wonderful experience.She has gone above and beyond for me when I was rebranding and ordering a large batch of emotes at once, plus ordering from her on ko-fi has been such a smooth experience with great results.Literally my only complaint is she is sought out so much by others that it's hard to get orders in with her sometimes, but this just speaks to how great she is to work with.I get compliments on my emotes by SO many people and I'm so happy with them. If you're looking for a great emote artist, UYU is my number one suggestion!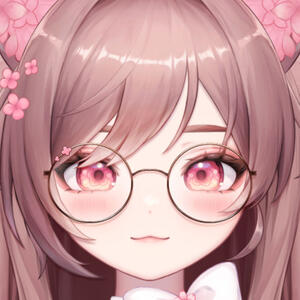 Lilpoogi Vtuber
Request: Emote Illustrations

I've worked with UYU millions of times ranging from her YCH's to her emotes now and she literally blows my mind every single time I commission her.She is truly one of the most hard-working artists I know and she really is such a perfectionist in her craft. She goes above and beyond with check-ins and with asking for any changes whenever I commission her.She also always makes sure I leave her commissions satisfied by double checking with me on my final commissions so I really appreciate that from her since not all artists have to continually ensure that on their side.
I really, really, really recommend UYU for honestly any of her services. She is absolutely one of my favorites and all her things are so cute. You won't regret commissioning her!!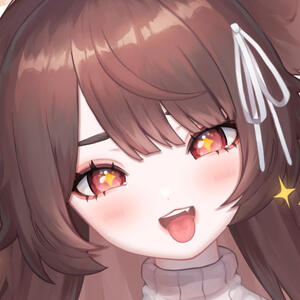 Foxplushy Vtuber
Request: Emote Illustrations

LOVE HER AND HER ARTTTTUYU always communicates super well and does everything commissioned and more.Super nice and reliable<3You won't be disappointed with any comm ever - Foxy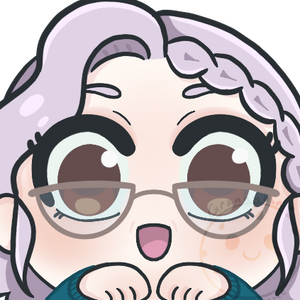 Hudebine Content Creator
Request: Emote Illustrations

Uyu is so friendly and easy to talk to.She's got such a great understanding of my design, and how to make it look best (for e.g. she adjusts the box colour to suit my OC's colours, instead of just using the same colour for everyone).She's thoughtful and cares a lot about the quality of her work (which is always gorgeous).
03. Can I reserve a slot?
No. You have to wait until I open them officially.

Slots open Every Month.
05. Is there a limit on how many I can commission?
Usually no, but please ask ahead of time if you would like to commission a larger amount.
All commissions are digital goods and no physical items will be shipped.

UYU reserves the right to refuse any commission request.

Proper References must be provided together with your commission request.

Deadlines have to be confirmed by UYU beforehand.

UYU has the right to use commissions for Self-Promotion.

Using commissioned products in any blockchain-related technology, such as (but not limited to) NFTs and cryptocurrency, is strictly prohibited.
An upfront payment of the total project fee must be made. The invoice will be sent to the client via Paypal only.

A 5% Administrative Fee will be added to the clients total.
The client does not have the right to repurpose, redistribute or edit any of the commissioned products unless an Extended license has been provided by UYU.

The client is encouraged to credit UYU on any platform where the commission is displayed publicly.
Commissions are for personal use only unless stated otherwise. The Client may not use the project for merchandise or resale without license.

The Client may pay to have complete rights of the project for commercial use or work out a royalty agreement. Commercial rights for merchandise are available for an additional +300% ON TOP of the original price.

Without prior approval or an appropriate license purchase, the client is not allowed to Resell, Redistribute or Edit any commissioned product.
The client can request a rush delivery for their commission.

If the project is accepted, a +100% fee per item will be applied to the order. Delivery is guaranteed within 2-5 days upon receipt of payment. Rush orders must be paid in full upfront.
Administrative fees are excluded from all refunds.

The client is eligible for a refund if the commission is cancelled prior to the start of the project.

The client is no longer eligible for a refund if they choose to cancel a commission after the project has been started.

If UYU fails to meet a deadline or any other requirement requested in the initial agreement, the client will be eligible for a refund.

Chargebacks are strictly prohibited.

Repeatedly cancelling commissions will result into immediate blacklisting.
---
Emote Package
• 5 Standard emotes• 180 EUR [10% Discount]• Package is Stackable
Details
• 25+ eur animation separation• 300 px / 112px / 56px / 28px PNG• Discord compatible
---
Details
• price varies• 224px GIF / 320px APNG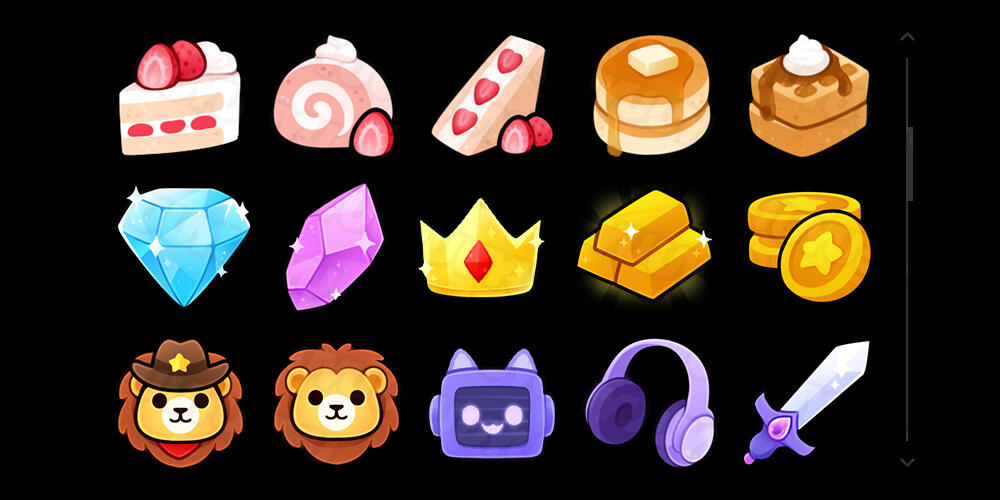 ---
Extra Badges
• 25 EUR Each Extra Badge• 10 EUR Each Color/Add-ON
Details
• 72px / 36px / 18px PNG• No Bundle
---
Panel Package
• 5 Panels• 90 EUR [10% Discount]
Details
• Text And Illustration Panels• Optimized for twitch upload
---
Illustrated Scenes
• Starting price 100 EUR• price varies each project
Details
• Optimized for twitch upload• animation separation available